Our associates possess diverse backgrounds
The diverse background of our associates includes: management, analysis, strategic planning, process and model development; technology applications; and research and evaluation. Read more about the leadership that supports The ASTA Group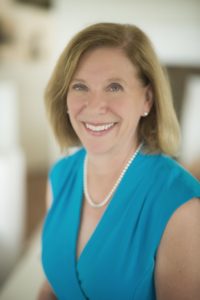 Owner/CEO, The ASTA Group, LLC
Dr. Linda Brent, CEO and Senior Managing Associate with The ASTA Group, LLC, has continuously developed, established, and operated government-oriented businesses. In addition, Dr. Brent manages a staff of senior professionals engaged in all aspects of business conduct with existing and emerging DoD-focused businesses. She also provides support to the National Training and Simulation Association (NTSA) for Strategic Planning. Additionally, she corroborates with the I/ITSEC Conference Committee and chairperson of the Standing Committee on behalf of NTSA. This is in support of activities providing input to Congressman Randy Forbes and the Modeling and Simulation Congressional Caucus.
Leading her organization, she provides national, regional, and local support for initiatives around the nation on the improvement of human performance through training and educational initiatives. She also serves as the Chairperson for a national committee on STEM and technology for NTSA. Prior to joining ASTA, she served as Vice President, Business Development of TYBRIN Corporation. In this role, Dr. Brent provided management oversight for marketing and business development of process-based systems and software engineering services to military, government, and commercial markets.
Key responsibilities included the support of strategic planning and new business pursuits for national and international opportunities, facilitating coordination across corporate divisions and supporting marketing, business development, proposal, and program management efforts across all TYBRIN business areas, including international business.
Chief Operations Officer, The ASTA Group LLC
Dana Fike is a highly qualified aviation ordnance logistics manager with 31 years of leadership success. He demonstrates leadership, organizational, interpersonal and logistical skills, and technical acumen daily. As an effective, tactful, and diplomatic communicator, he displays excellent analytical and presentation skills.

Mr. Fike's areas of expertise include Personnel Management, Strategic Analysis/Planning, and Program Management. He also specializes in Aircraft Weapons, Aircraft Weapon Systems, and Occupational Explosive Safety. Additionally, Logistics, Operations, and Curriculum Development are included in his expertise.